Services Available
Weatherstripping
Glazing
Repainting
Wood Repair
Broken Glass
Broken Ropes/Chains
Hardware Restoration
Storm Windows
New Fabrication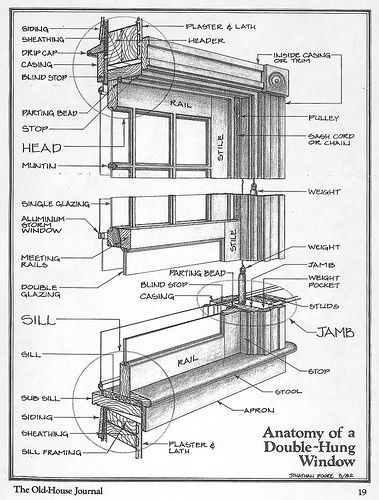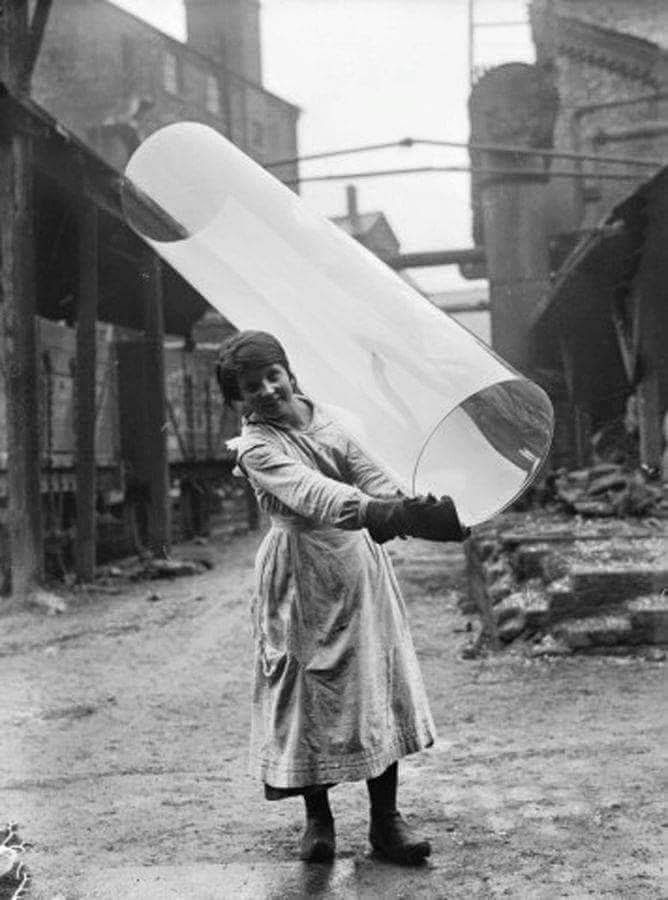 The reason that old glass is wavy and has all of the imperfections that you regularly see is because most glass started out looking like this… It was called cylinder glass and would have originally been hand blown, but was eventually made by machines in factories. The glass cylinders were cut in half, then the glass was reheated to flatten it. Beginning in the 1950's, a process known as float glass was perfected and is now the predominate method for manufacturing window glass.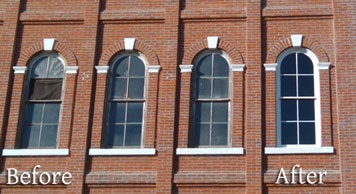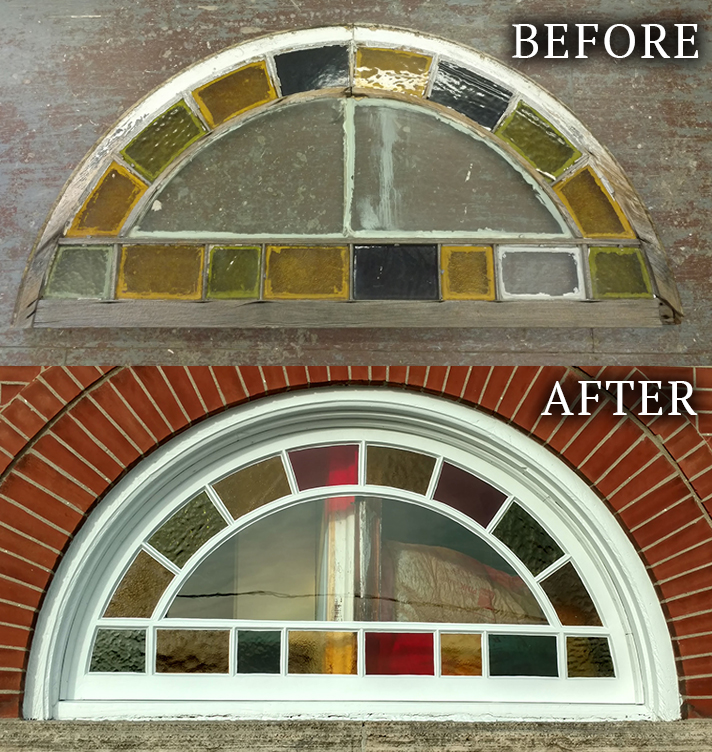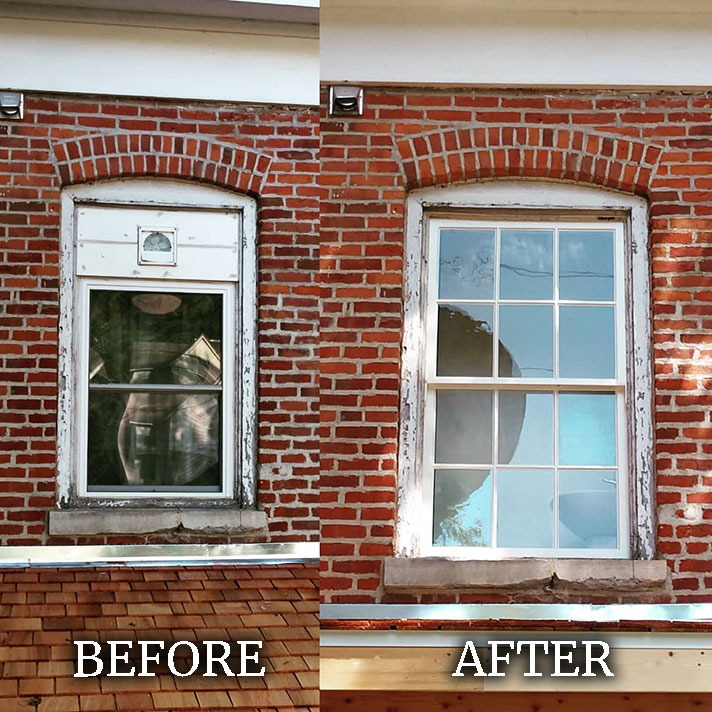 Window Restoration
Just because a window has been around for a century or more doesn't mean it's worn out and needs to be replaced. Peeling paint, disintegrating glazing, and broken or missing glass can make an old window look not just bad but beyond repair. But few old windows are beyond repair. With appropriate restoration and proper maintenance, windows built from old-growth wood (pre-1950s) can function well for many more years. Their performance can be substantially bolstered by using storm windows, caulk, and weather-stripping. Studies have shown that these simple improvements can result in insulating efficiencies similar to those of new insulated-glass windows.
The cost of restoring and improving the weatherization of original windows is competitive with the cost of replacements. It's very possible that a century-old window, restored and well maintained, can serve well for another century. This is not true of most replacement windows, which have a much shorter life expectancy—typically 15 to 30 years—and can be difficult or impossible to repair. When these windows fail, there are few ways they can be recycled, and they will likely end up in landfills. This leads to a costly and environmentally insensitive cycle of removal and replacement.
Beyond insulation, economics, and environmental impact, there's the building's integrity to consider. The original windows in many older buildings represent an important aspect of the quality, character, and value in the property. Those windows were designed for that particular style of building. As the building's "eyes," they contribute greatly to its appearance. Inappropriate replacement windows can make a building not only less attractive but also less valuable. Even some of the better-quality replacements will seldom look like they really "belong" when compared to a building's original windows.
We have extensive experience and expertise in working with old windows. Our approach is to take a close look at the windows needing work, then come up with a proposal and cost estimate tailored to those particulars, with options/variables specified. This enables the property owner to make a well- informed decision and have confidence in the outcome.
It's cold and blustery tonight in Decorah and we can't even tell thanks to the work David and Nate did on the original windows on our historic home! Thank you for helping us preserve the integrity of our old home while completely transforming the efficiency of our windows…and doing it at a rate that we could comfortably afford. If you have an older home and you think the answer is replacement windows, talk to these guys first! We love Wadsworth Construction!

Jenni, Decorah
David, I am so happy with the outcome of our windows. They look terrific from the inside and the outside. Please tell the workers that glazed and stained and painted our windows that they did a first-class job. We will happily recommend you to other who would prefer restoration to replacement. We look forward to working with you on our downstairs windows in the coming months. Thank you for providing us with the option of restoration rather than replacement.

Dan & Donna, Decorah
Wood Window Repair & Restoration with David Wadsworth
David has long been interested in incorporating the latest in building science, including energy efficiency, into his construction projects. Combine that with an interest in Historic Restoration, and a window preservation advocate has emerged. In 2010, David attended a one week window restoration class at The Campbell Center For Historic Preservation Studies http://www.campbellcenter.org/ taught by preservationist Bob Yapp, who is a founding member of the National Window Preservation Standards Collaborative, and co-author of The National Window Preservation Standards.
The class gave David the methodology and resources to make window restoration work a full time part of his construction business. Since 2010, David and crew have restored windows on over 30 residential and commercial projects.