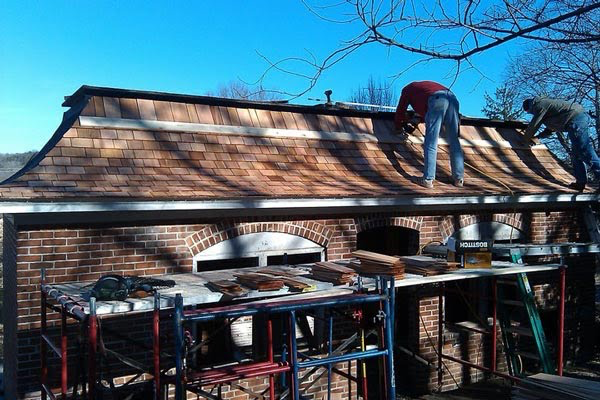 Weiser Poultry House
Laying out the shingles on the Weiser Poultry House.
Each one has to be placed so that it is not over a joint in either of the two preceding courses, and is not within 1 1/2″ of a nail. In other words, a time consuming process. But as we moved up the roof we became pretty proficient.
Stripping Siding
Here we are stripping the original siding which was mostly beyond repair. The salvageable pieces we kept and are patching-in in the gables, where we are not using new materials.